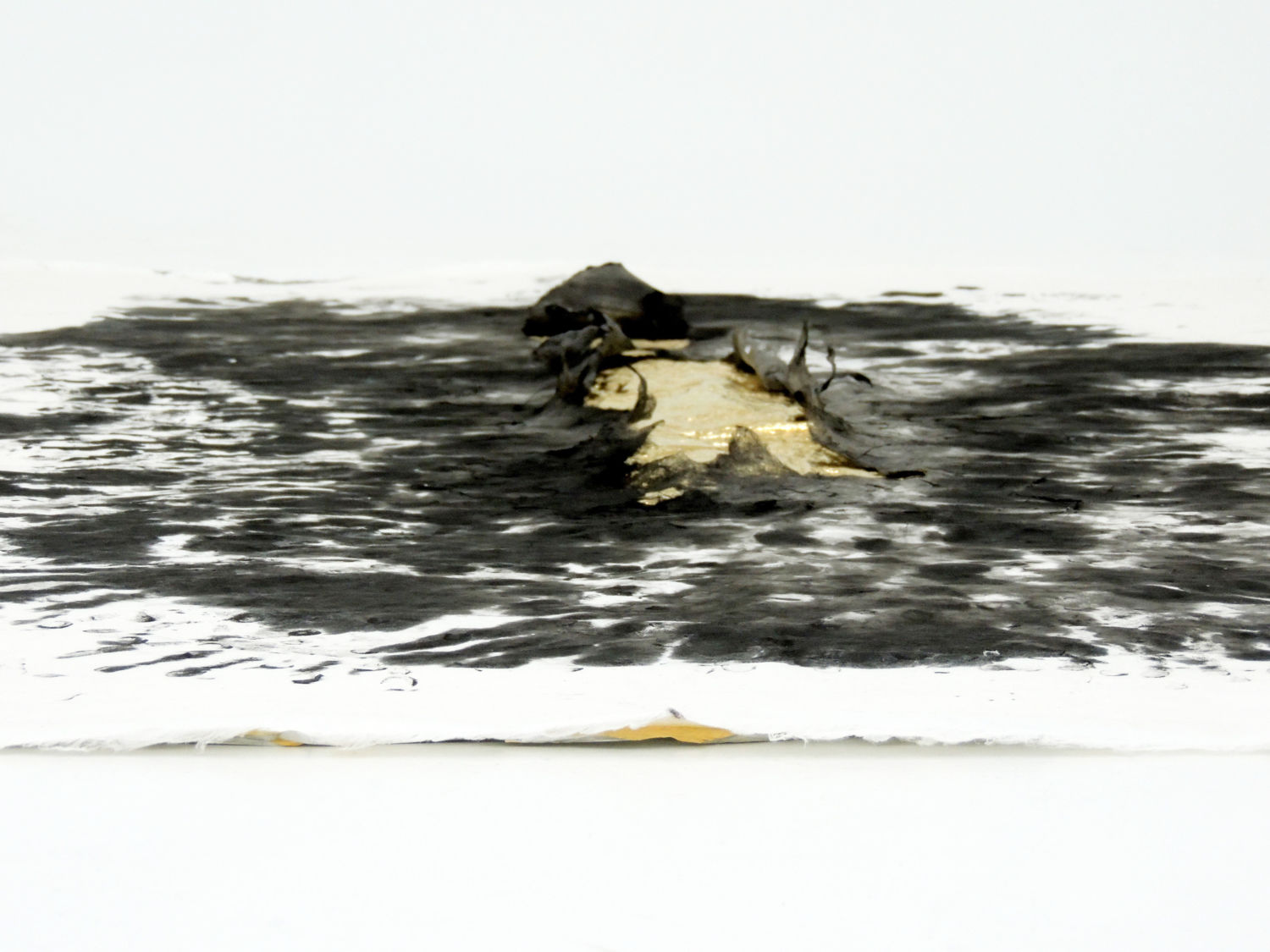 Francesca Llopis & Vanessa Pey, Insektament errants, 2018
Juan Naranjo Galería de Arte & Documentos  opening of the exhibition Insektament errants by the artists Francesca Llopis and Vanessa Pey with the collaboration of the composer Pierre Bastien that will be held on September 13 at 8 pm, in Calle Casanova, 136-138, B-3, 08036.
The exhibition can be seen until October 4 by appointment at info@juannaranjo.eu
Insektament errants is an artistic device articulated through video art, painting and photography. A collaboration between Francesca Llopis and Vanessa Pey with an entomological and sonorous interpretation by Pierre Bastien.
Francesa Llopis' pictorial action Nosaltres & l'estat de les coses 2018 (Us & the state of things 2018) addresses the confrontation and the dysfunction in today's world as well as the inner fury/rage. Inked fingerprints and pressed hands that tear the paper, taking us into a hole, a vanishing point, and a cry. Whithin the paintings Vanessa Pey unlocks an invisible, subterranean world. Her gaze captures a parallel dimension where new elements, forms, beings and landscapes arise, bringing us back to Insekta's idea, this reclaiming being who sheds fresh light on the current state of things. 
Insektament errants
Only as a hole do I understand myself,
uneasy about the world.
I feel the blackness in the infinity,
In the duel of all folds.
It is the landscape of fears too,
the low-flying chance,
the subterranean gaze.
I carry the memory on my hands,
Each finger a horizon,
I am, too, the ink I do not drink,
the ink I do not understand
​​​​​Ivette Serral